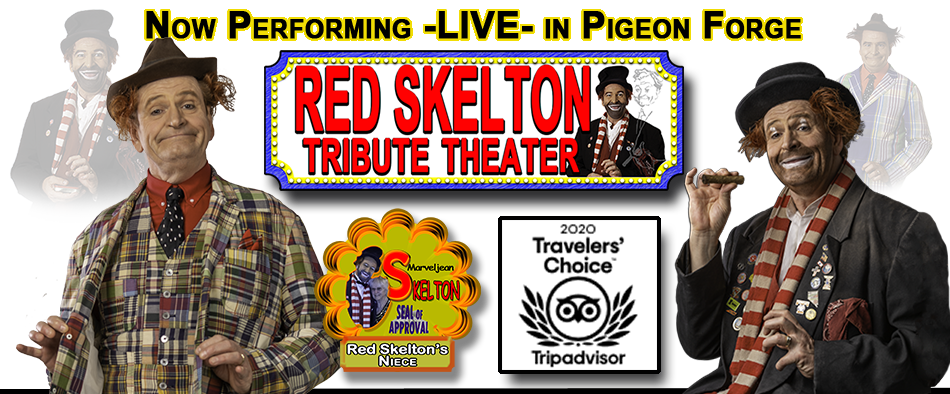 Pigeon Forge Impersonators
Las Vegas is full of impersonators, Las Vegas impersonators are everywhere. Even driving down the Las Vegas Strip you can usually see an Elvis impersonator or two. There is usually an Elvis Impersonator by the Welcome to Las Vegas Sign.
When people think of Las Vegas impersonators, they usually think of Elvis. Elvis seems to be the king of impersonators, everybody wants to be Elvis.
One of the first impersonator shows was Legends in Concert. Legends in Concert has been in Las Vegas for over 25 years. Legends in Concert features some of the best impersonators in the business.
Some of the impersonators you will see in Legends in Concert are impersonators such as Elvis, Michael Jackson, Tina Turner, Cher, Elton John, Jay Leno, Kenny Rogers and maybe even Little Richard.
There is only one Red Skelton impersonator in Pigeon Forge and that Red Skelton impersonator performs at the Live Rock N' Roll Theater 2135 Parkway Pigeon Forge TN.
The Red Skelton Tribute show is Slated to run for the 2015 starting in mid March with shows scheduled Tuesday, Thursday and Saturday (dates subject to change without notice) Click on show schedule for booking reservations to see Brian Hoffman'sRemembering Red A Tribute to Red Skelton featuring Pigeon Forge's top Red Skelton Impersonator.

"Goodnight now and may God Bless"